ERM joins Atos, Brooks, Canary Wharf Group, Coca-Cola European Partners, Groupe Seb France, Harbour Air, ITV, Microsoft, Neste, Rubicon, Unilever, and Vaude as new signatories to The Climate Pledge.
The Climate Pledge is a commitment co-founded by Amazon and Global Optimism, which calls on signatories to take urgent action to meet the Paris Agreement 10 ahead of its 2050 goal. It involves signatories implementing real, science-based, high-impact changes to their businesses, including deploying renewable energy, investing in sustainable buildings, and mobilizing supply chains to reach net zero by 2040.
Signatories to The Climate Pledge agree to:
Measure and report greenhouse gas emissions on a regular basis;
Implement decarbonization strategies in line with the Paris Agreement through real business changes and innovations, including efficiency improvements, renewable energy, materials reductions, and other carbon emission elimination strategies;
Neutralize any remaining emissions with additional, quantifiable, real, permanent, and socially-beneficial offsets to achieve net-zero annual carbon emissions by 2040.
ERM CEO Keryn James: "Sustainability at ERM is a commitment to supporting socioeconomic development that meets the needs of the present without compromising the ability of future generations to meet their own needs. Climate-related risk is a business issue that has a direct impact on ERM's financial health, our reputation as well as our ability to attract and retain talent. As the leading global sustainability advisory firm, our purpose is to shape a sustainable future with the world's leading organizations and we are proud to join The Climate Pledge and redouble our efforts to achieve carbon neutrality in our operations."
"The Paris Agreement set out a unifying roadmap for all countries and all people to address the climate crisis by taking action," said Christiana Figueres, the UN's former climate change chief and Global Optimism founding partner. "By joining The Climate Pledge, signatories are not just making a statement of commitment to the future, they are setting a pathway to significant actions and investments that will create jobs, spur innovation, regenerate the natural environment, and help consumers to buy more sustainable products starting now."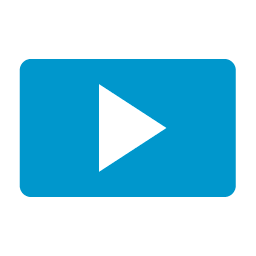 ---
About the Climate Change Pledge
In 2019, Amazon and Global Optimism co-founded The Climate Pledge, a commitment to reach the Paris Agreement 10 years early and be net-zero carbon by 2040. Seventeen organizations have now signed The Climate Pledge including Amazon, Best Buy, ERM, Henkel, Infosys, McKinstry, Mercedes-Benz, Oak View Group, Real Betis, Reckitt Benckiser (RB), Schneider Electric, Siemens, Signify, and Verizon—sending an important signal that there will be rapid growth in demand for products and services that help reduce carbon emissions. For more information visit www.theclimatepledge.com.