ERM has now published our 2021 ERM Foundation Annual Review, which showcases some of the impactful work achieved with our NGO partners this year. This is one of the ways that we are contributing to World Environment Day and the Decade of Ecosystem Restoration.
During FY21 we have worked across the following areas:
protecting and restoring biodiversity,
investing in women's livelihoods in the 'green' economy,
reducing carbon emissions, and
ensuring that some of the world's least advantaged communities have access to clean water and sanitation.
Standing Together
A central pillar of FY21 was our Standing Together program – an award winning, designated fund to provide unrestricted funding and pro bono professional support for some of our longer-term NGO partners. This has helped them to continue their frontline work during the COVID-19 pandemic and build resilience.
Responding to requests from our NGO Partners, ERM provided unrestricted funding to cover core costs during a time when many NGOs saw a significant shortfall in funding.
"Providing unrestricted funding during the pandemic demonstrates a welcome understanding of the challenges facing small organizations. This has enabled us to direct more of our limited resources towards the development of impactful conservation strategies" - Helen Buckland, Sumatran Orangutan Society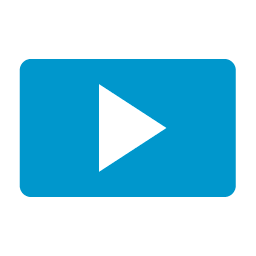 Our impact
During the past year, our funding and pro bono support has contributed to the following outcomes: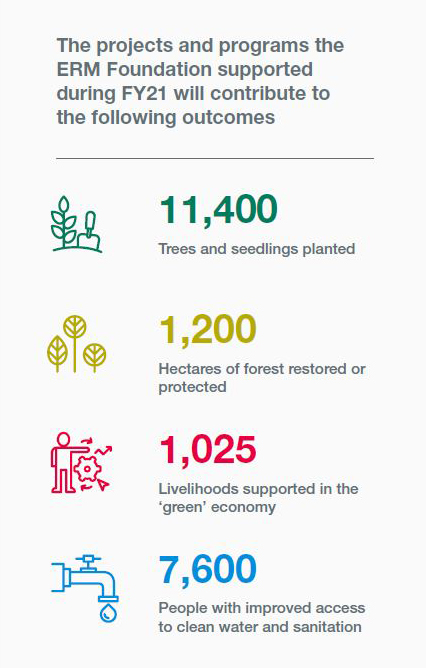 How else is ERM contributing to World Environment Day?
This year we will make a public biodiversity commitment as part of Act4nNature International. These commitments will cover our operations, consulting services, external engagements, and employee engagement.
This builds on the increasing demand for ERM's biodiversity services including impact studies and due diligence in project finance and by developing CSR strategies for our clients. This also builds on ERM's operations involvement in France in Act4Nature as a country based initiative which is now going global.