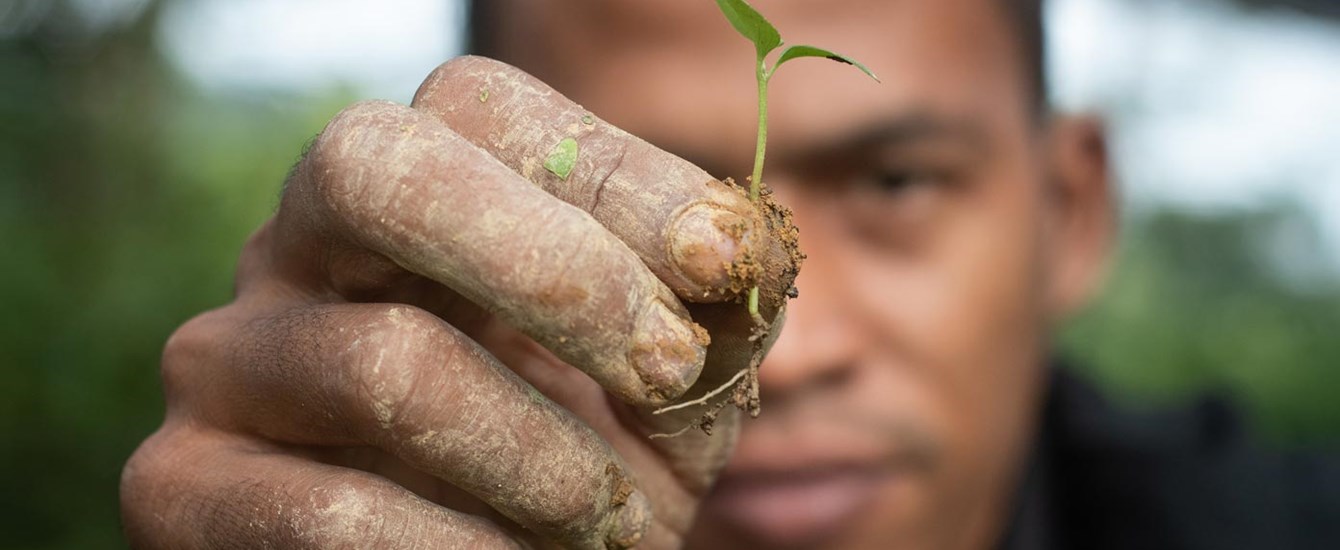 Photo credit: Andrew Walmsley
for Sumatran Orangutan Society
The ERM Foundation was established in 1995 to enable ERM and its employees to provide funding and professional support for nonprofit organizations and social enterprises that share our commitment to creating a more sustainable and equitable world.
We work in partnership with smaller organizations for whom our level of funding and targeted pro bono technical support is most impactful. ERM employees are at the center of our Foundation – in addition to undertaking pro bono work, we also have Foundation Committees in each region that help to coordinate local activities, engagement and fundraising. In addition, we have an employee-led Global Review Panel of subject matter experts that helps us to review funding applications. We have set longer-term goals and annual targets to focus our resources on projects and programs that align with our four focus areas:
Protecting and restoring biodiversity;
Improving access to low carbon products and services;
Investing in women's livelihoods in the "green" economy; and
Improving access to clean water and sanitation.
---
FY21 ERM Foundation support at a glance

$200,000
grant funding

1,700
hours of pro bono professional support

28
organizations supported in 22 countries
Responding to the COVID-19 pandemic
Because of the pandemic, we adopted a more agile approach to work with our NGO partners, providing simplified application and reporting procedures, and introducing unrestricted funding to help our longer-term, smaller NGO partners navigate the pandemic. Internally, we held a number of focus group surveys among ERM employees to help us understand what they wanted from the Foundation during this period of rapid change and upheaval. This process revealed a strong shift in favor of supporting biodiversity projects and initiatives that underpin forest-friendly livelihoods. This was reflected in our funding decisions for FY21. We also came up with new ways to engage employees in fundraising activities during extended periods of home working. One example is our "ERM Around the World Cookbook," comprising plant-rich recipes submitted by employees. This raised $6,000, which we donated to Solar Sister, to support their work empowering networks of female solar entrepreneurs in Nigeria.
Standing Together
A key part of our response to the pandemic was Standing Together, a $200,000 COVID-19 Recovery Fund. We launched Standing Together in May 2020, with two objectives:
ERM Foundation. Provide unrestricted funding and professional support for some of our longer-term NGO partners, helping them navigate the pandemic and prepare for a post-COVID world; and
Thought Leadership. Identify collaborative research opportunities that contribute to global efforts to learn lessons and help mitigate the negative impacts of the pandemic.
In February 2021, the Environmental Business Journal honored ERM Standing Together with a social contribution award. For more information about the ERM Foundation, download the ERM Foundation Annual Review 2021.
---
FY21 ERM Foundation accomplishments

7,600
people with improved access to clean water & sanitation

1,000+
sustainable livelihoods supported

1,200
hectares of rainforest protected & restored