ERM supports economic growth and societal progress that meets the needs of the present without compromising opportunity for future generations.
At ERM, we understand how business and sustainability goals are inextricably linked and how this connection impacts our society and environment. We believe that businesses and societies must transform in order to thrive and compete. And while we commit to driving this transformation for all of our clients, we also believe that the work starts with our own commitments here at ERM.
Our "boots to boardroom" approach to operationalizing sustainability at any level of business helps us to fulfill these commitments and have impact on pressing business priorities around resilience, a low-carbon future, and progress on environmental, social and governance (ESG) goals.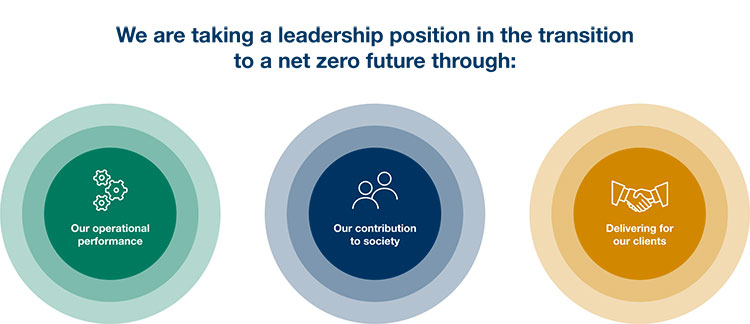 Sustainability is our business. Together with the world's leading organizations, we are shaping a more sustainable future.