Hear Linden Edgell, ERM's Global Sustainability Director, outlining the key takeaways from COP27 for business and investors. These include maintaining the ambition of a 1.5 degree future, taking action on decarbonization and the energy transition, preparing for climate disclosure requirements and collaborating across value chains to stay on track for 2030 and 2050 climate goals.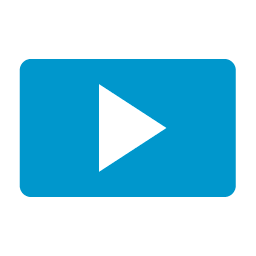 Learn more about ERM's presence at COP 27
---
Conversation highlights
Linden Edgell: ERM was at COP because we want to be part of the business action towards a 1.5 degree future. We were part of the business initiatives that were there with We Mean Business, the World Business Council for Sustainable Development and other collaborations. So let me offer a few thoughts about what I think we can take away as business and investors from this conference.
The first has to be around ambition. We have to keep 1.5 alive. At a midpoint in the conference in Egypt, there was concern that there might be some backtracking on 1.5. ERM, along with 250 other businesses, signed a letter put together by the We Mean Business Coalition to send a message to the parties, to the governments of the world, that we wanted to hold the 1.5 ambition.
Now, this has to translate into business action. This means that you need to set, if you haven't already, your net zero target, your targets based on science. They need to be clear and unambiguous. You also should be making progress on your Taskforce on Climate-related Financial Disclosures or TCFD work.
We've done this at ERM, we've been advising on it for many years and in fact, at COP this year we released a paper on what we think the next wave of TCFD disclosure needs to be doing to truly embed this into decision making, to understand the risks and the opportunities, to think about future business plans, to be clear on governance and strategy and risk and setting targets. Business have to set clear ambition.
The second, it's all about action. This is hard. Decarbonizing your business as part of the wider decarbonization of the economy is really going to take time. So we haven't got a moment to lose. So again, at COP, we were really focused on working with our clients and setting out examples of where there is action of working with businesses to demonstrate how this can be done.
We shared platforms talking about decarbonization of the hard to abate sectors, but it's also about the how, in terms of new sources of energy. We were part of the Global Wind Energy Coalition and we released a report about the offshore wind potential across the world. We were also talking about other renewables, solar, also about hydrogen and the options that hydrogen offer us in different parts of the economy.
Action has to be also measured. And so new initiatives around greenhouse gas accounting and ensuring that you're accounting for your own use and up and down your value chain is really important, which leads me to the next area of accountability. We've all heard accusations of greenwashing. One of the most important reports released at the start of COP this year was called the McKenna Report. Integrity Matters, commissioned by the UN Secretary General to set out the frameworks for business and other non-state actors to be really clear about their net zero pledges and to really think about the disclosures that they must make.
We heard important announcements from the International Sustainability Standards Board, the ISSB, setting out the frameworks where businesses will be required to include greenhouse gas accounting in their financial disclosures going forward. We expect this to be progressively implemented by governments of the world and encourage business to really start making those disclosures now and being ready because it does take time.
We also heard quite a lot about the voluntary carbon markets. In fact, we held a session on natural climate solutions (NCS) in the voluntary carbon market. These are the voluntary contributions you can make on your way to net zero. Integrity, again, is key here. And so we encourage you to take a note of the various reports and initiatives coming out about what high integrity NCS credits look like.
Business also has to work in collaboration and we have to be careful about our advocacy. We need to work together with our peers and others in our sectors. We need to work up and down our value chains to create the momentum, to accelerate the innovation, the R&D, the business models, the technology transfers that we need in order to stay on track to reach the targets for 2030 and then on to 2050.
So it's been a busy COP and in a few weeks' time we look forward to COP 15 because one of the other themes that came through was this nexus between nature, climate and people, and we really have to think about those as integrated issues. So COP 15 is really important in a few weeks' time and then we have a path to COP 28.
We made progress on loss and damage at this COP, but there's still a lot of work to do on the detail. We need to keep 1.5 alive and we need to transition to clean energy fuels going forward. So we have quite a to do list, all of us, in the next year.