Continuing to strengthen ERM's capabilities in helping the world's leading organizations to address the risks associated with increasing sustainability and socio-political challenges
ERM has completed the acquisition of Critical Resource Strategy & Analysis Ltd (Critical Resource) - a specialist sustainability advisory company providing expertise in assessing stakeholder, political and ESG (environmental, social and governance) risks for the mining and energy industry. Like ERM, Critical Resource works with some of the world's leading organizations.
Founded in 2006 by Daniel Litvin, Critical Resource provides strategic advice to mining and energy firms and their investors on 'license-to-operate' issues, often working for C-suite executives and boards. The team specializes in socio-political, stakeholder and sustainability risk assessments of energy and mining assets to help companies unlock major commercial value by managing these risks in a strategic and responsible way.
They also provide group-level strategy advice to support companies to take action on mega-trends such as climate change. Daniel is a recognized thought leader on sustainability and socio-political challenges facing global energy and resource investments, as well as the societal issues facing business as a whole.
"The value at stake for the mining and energy sectors due to sustainability, energy transition and socio-political challenges is increasing and Critical Resource is known and respected for its capabilities in being able to help its clients navigate that challenge," said ERM Group Chief Executive Keryn James. "ERM's intention is to rapidly grow and expand our capabilities organically and inorganically, so that we extend our leadership position in this space. Critical Resource is yet another very high-caliber addition to the ERM Group which supports this objective. Together we will help the world's leading organizations navigate their way towards a more sustainable future for everyone."
Daniel Litvin said: "We are delighted to be joining forces with ERM. Sustainability pressures on mining and energy firms have never been more intense. Critical Resource has built a specialism in working with senior executives who wish to pursue leading edge, strategic and responsible approaches in this area, whether on 'license to operate', political, climate or other ESG challenges. These are issues about which our team is passionate. ERM's impressive depth of expertise on environmental and related topics, its global scale, and its own passion for sustainability, make it a great partner for us. We now have an exciting platform to enhance the capabilities we offer clients, the growth opportunities for our team, and our joint impact on a set of globally-important issues."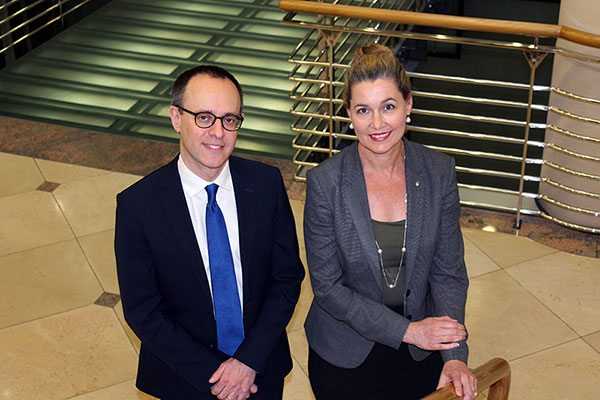 ---
About Critical Resource
Critical Resource specializes in political, stakeholder and sustainability challenges in energy and mining. It provides services in three key areas:
due diligence and assurance that stakeholder, political and ESG risks are well understood and managed, prior to clients making key investments or strategic decisions;
practical support at the project level to help in-country teams achieve project outcomes; and
group-level strategies to align and position organizations as a whole to mitigate risks and realize opportunities, particularly in relation to climate change.
The Senior Advisors used by the company include eminent figures from industry, finance and global development, as well as a network in in-country experts. The core team brings together experience working for major resource firms, The Economist, and Chatham House, among other leading organizations.