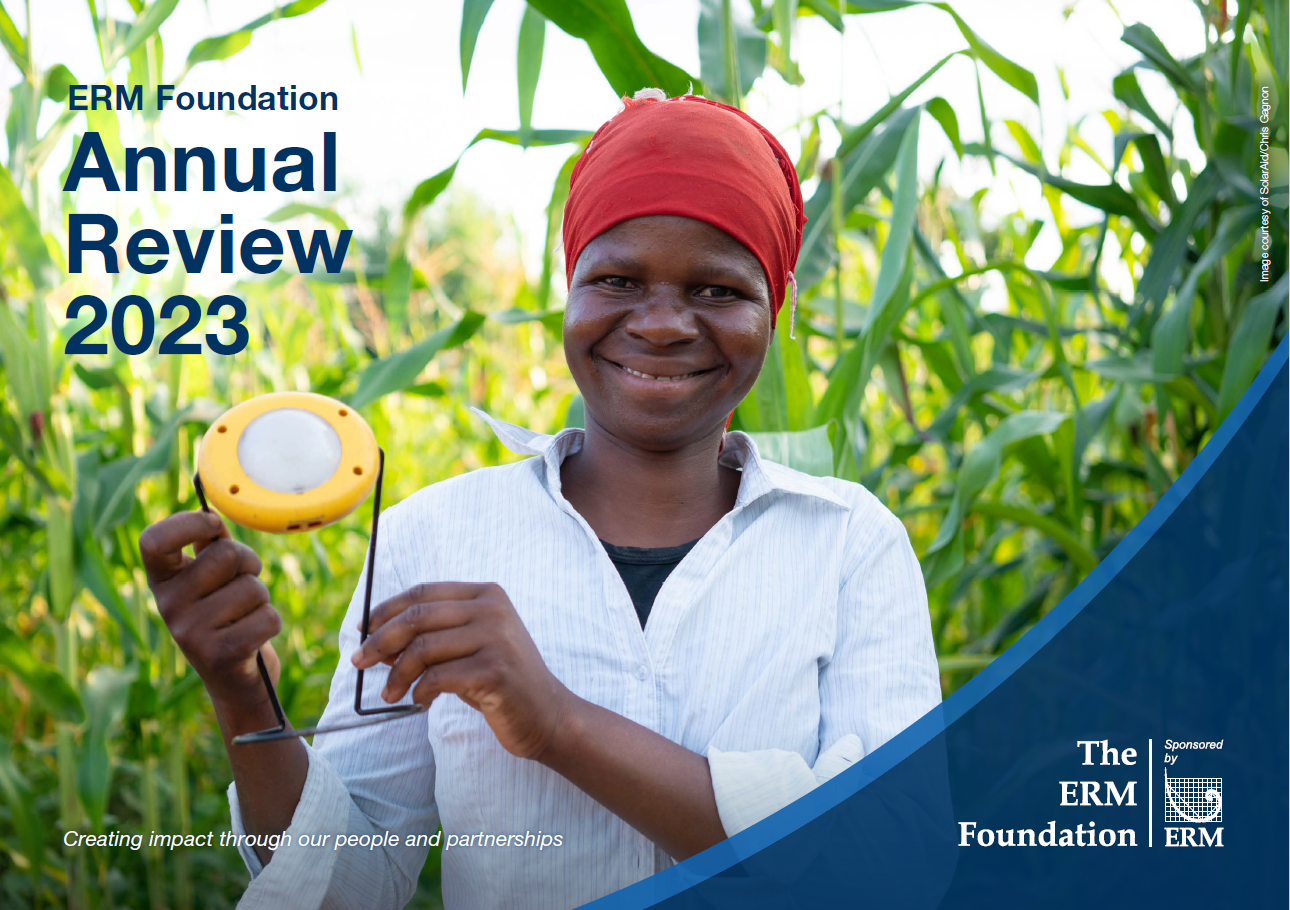 The ERM Foundation has published its 2023 Annual Review, packed with examples of employee-led NGO partnerships that are contributing to a more sustainable and equitable world.
During FY23, the Foundation provided funding and professional support for 44 organizations in 24 countries, delivering achievements toward its impact-based targets at the intersection of biodiversity protection, access to renewable energy, women's livelihoods in the low carbon economy and access to clean water and sanitation. We have set ambitious targets for the year ahead and look forward to collaborating with our NGO partners to deliver social and environmental impact in the communities where we live and work.
Speaking in the Annual Review, CEO Tom Reichert said:
"This year's ERM Foundation annual report provides yet further evidence and insight into the positive impact that our employees have globally through their volunteering, fundraising and pro bono work with our NGO partners."
We look forward to continuing to make a world of difference during this decade of action, and creating a lasting legacy through our partnerships and people.
About the ERM Foundation
The ERM Foundation was established in 1995 to enable ERM and its employees to provide funding and professional support for NGOs and social enterprises that share our commitment to creating a more sustainable and equitable world. We prioritize working with grassroots organizations, for whom our level of funding and pro bono support can be most impactful.